Bespoke marble vase design inspired by ancient rock architecture with a contemporary look
.
Angel is a flower vase sculpted on a single solid block of Spanish marble. The marble is carved using a mixtures of traditional techniques and is fully handmade by the most skilled marble artisans from the south of Spain. It is inspired by rock-cut architecture.
This accent piece combines the sleek look of a minimal design with the natural look of the unfinished stone. The back and the front of the design are glossy polished.
In contrast with the sides, which are left raw to show the inside and natural elements of the stone. Every piece is singular and not
replicable.
The highly decorative copper detail adds functionality to this special piece. The vase includes a portable copper cylinder. This separate element is designed to help water and refresh the flowers.
Every piece of marble is singular in marble patterns. In our production, all marble blocks are carefully selected by lifelong marble artisans directly from Macael's quarry, a unique quarry located in middle of the dessert of Almeria, south of Spain.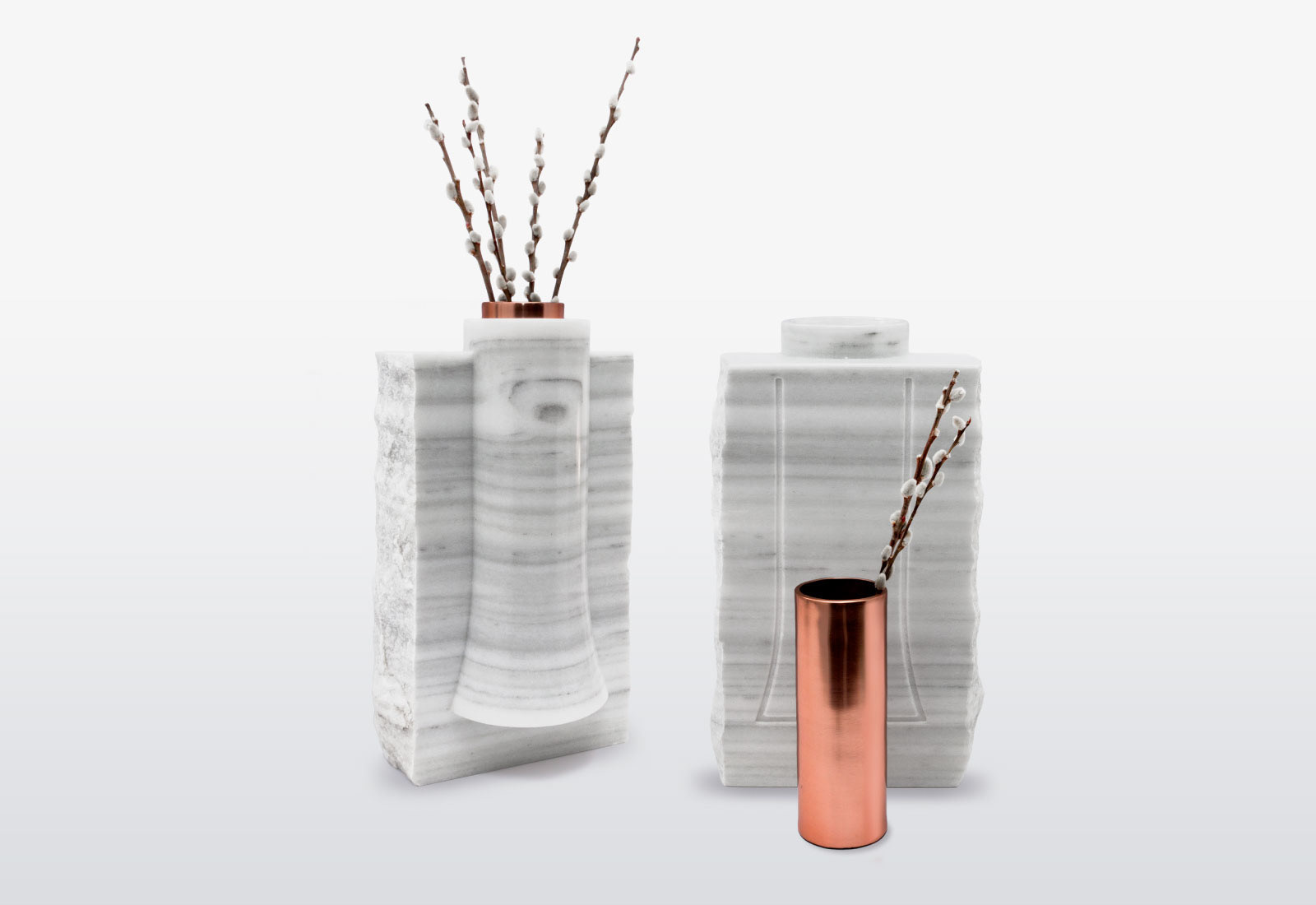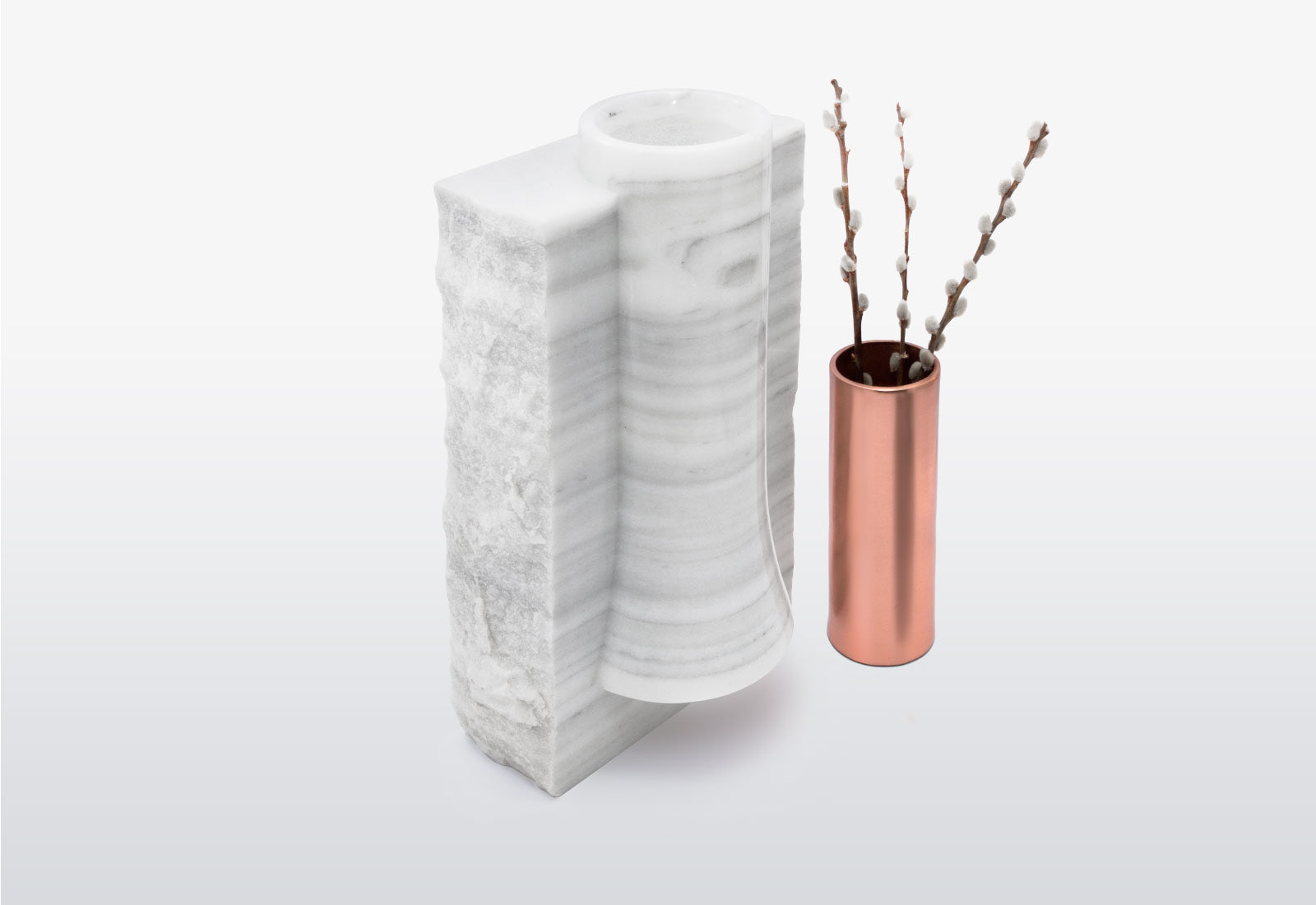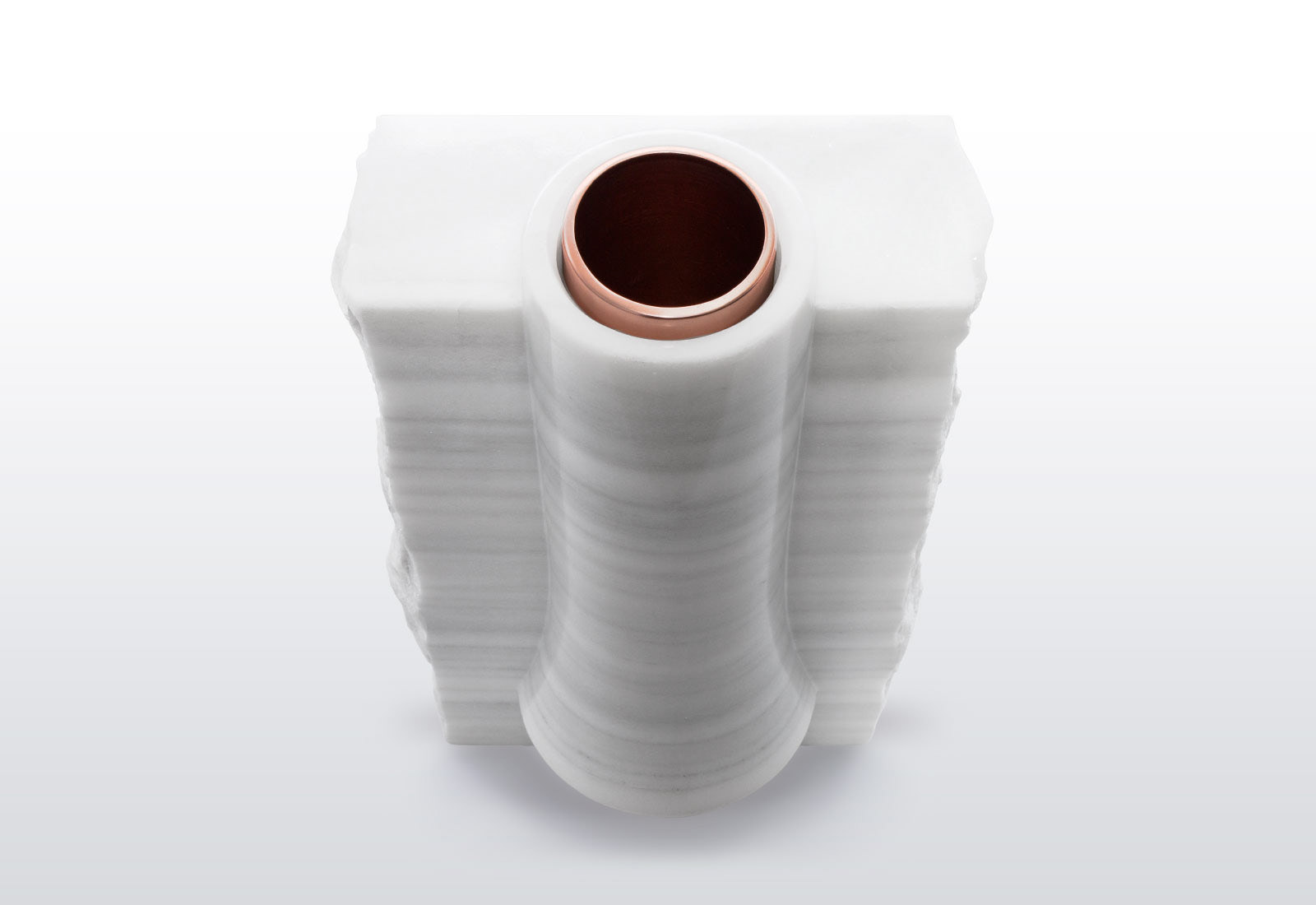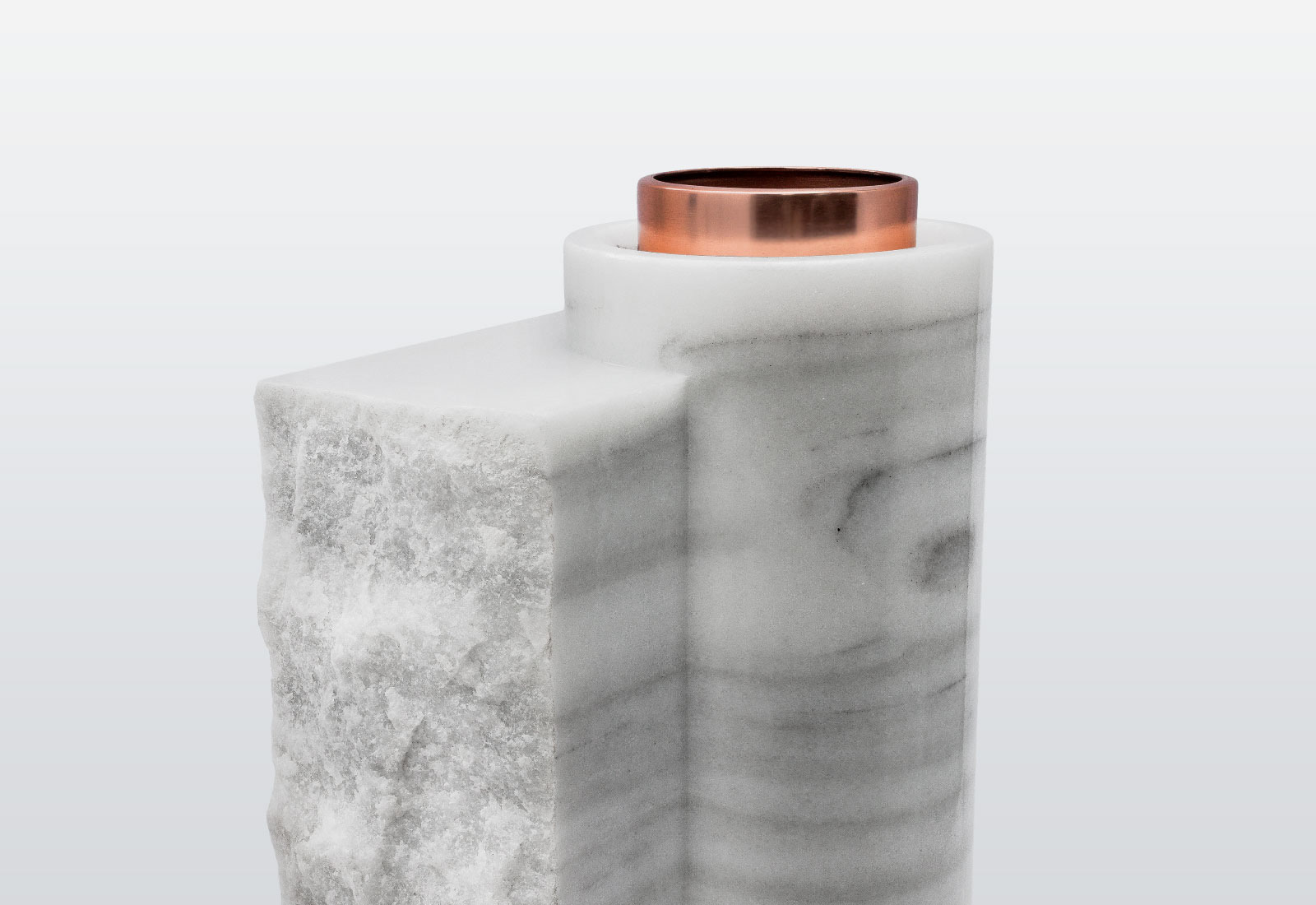 THE MARBLE AND THE QUARRY
Angel Vase is made out of white marble of Macael. This particularly white and luxurios marble is found in the southern Spanish quarry of Macael, Almeria. This region is rich in marble and different varieties and colours can be extracted. The most famous and worldwide used is the white variety, also known as "Macael white gold" due to the purity of its whiteness.
Macael white ran
ges from full whiteness to white with grey marble pattern, typically this pattern tends to be in one direction due to the natural formation of the stone over the years.
Marble is a natural material and its exact colour, purity and marble pattern depends on where the marble is extracted from the quarry.  We pride ourselves on working with the best artisans and all the marble used in our vases are carefully selected by the trained eye of the lifelong artisans of the region.
Macael holds a rich heritage and knowledge about marble, having the
quarry exploitation started around 5000 years ago: extracting, manipulating, converting and exporting marble all around the world. It is present is master pieces such as the Roman Theatre in Meriday, the Alhambra (Granada) and the modern seven star hotel Burj Al Arab.